The company ILEC was founded in 1981 by Jürgen Schindler and Rudolf Brözel. Initially, the offices were in their own home, later a room was rented directly at the Bayreuth airfield. Here the production of the first devices of the famous variometer SB-7 began, followed by the speed-to-fly variometer SB-8. An important element for the successful variometer was the development of the ILEC TEK probe. Almost every glider today flies with a TEK probe from ILEC.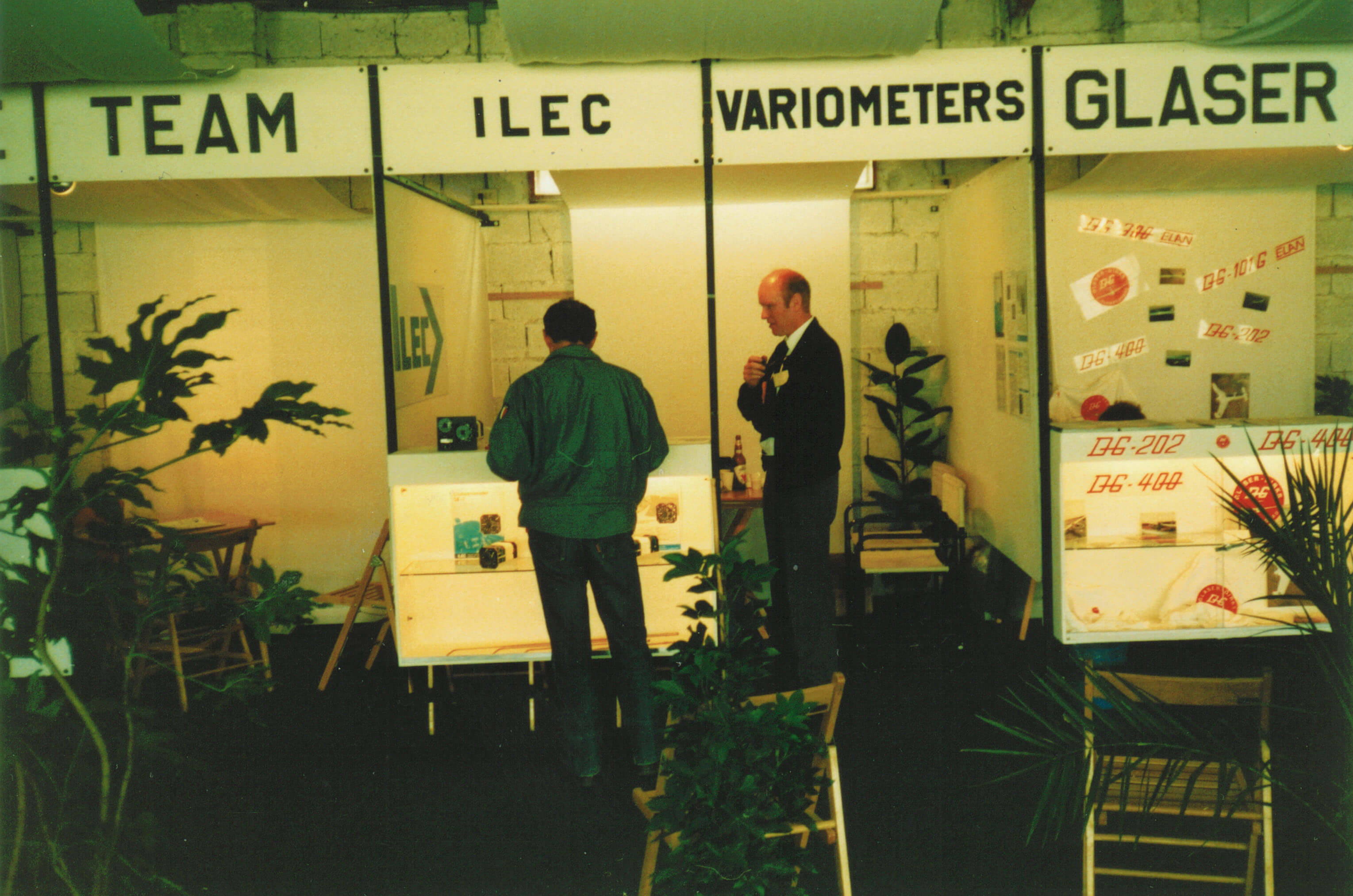 The space at the Bayreuth airfield quickly became too small and the young company moved to the Bayreuth urban area. There was room enough for further developments such as the emergency-variometer SB-9, the final glide computer ASR and the sailplane computer SN10. Today, thousands of ILEC systems are in use worldwide. Due to a serious illness, Rudolf Brözel left the company in 1994 and passed away in 1998. The company owes him important developments such as the outstanding sensor of the variometer, the TEK probe and many other innovations that have made ILEC devices so successful.
Another important line of business alongside instruments at ILEC is the development and production of engine controllers for all motor gliders of Schempp-Hirth and Schleicher. Here, the operating and control unit for the engine function is developed and manufactured in close cooperation with the manufacturers.
The until then sole managing director, Jürgen Schindler, died Easter 2011 after a serious illness. Since the beginning of 2011 the company ILEC GmbH has been continued by his son Christian Schindler, managing director and owner of the GmbH.